Over the past few years, Cornell's Department of Earth and Atmospheric Sciences (EAS) has been making a concerted effort to modernize the undergraduate curriculum – aiming to prepare students to address some of the most pressing issues of our time.
In an effort to specialize the new major in Earth and Atmospheric Sciences, the department has developed four concentration areas. Students can now complete a concentration in Environmental Science, Geological Science, Ocean Science, and the newest concentration, Climate Science. The department continues to offer a separate major in Atmospheric Sciences with its focus on meteorological principles, available to CALS students.
The different intricacies of the department are often confusing and can best be explained by the graphic below.
The Geological Science concentration remained from the previous program, but the curriculum changed to focus on understanding processes and asking questions about how the planet works internally and how that impacts its surface process.
The department introduced Earth Materials, a new 3000-level course, as part of the curriculum reform. From a process perspective, the new course covers some of the materials that had previously been taught in a more traditional and higher-level Mineralogy or Petrology course. Earth Materials offers students an earlier entry into the subject and is instructed by Esteban Gazel, director of undergraduate studies and associate professor in EAS.
This course prepares students to identify minerals, understand their significance as a record of processes that resulted in the formation and evolution of our planet and other rocky worlds in the solar system. Lectures are complemented with labs where students will learn to identify minerals using crystallography and polarized microscopy techniques and introduce modern analytical methods such as mass spectrometry, and Raman and infrared spectroscopy, taking advantage of the new analytical facilities at EAS.
Patrick Fulton, assistant professor in EAS, designed a new course called Geofluids, which focuses on the relationships between fluids and geologic processes. As part of this course, there is considerable attention given to the science of subsurface drilling and how wells and boreholes can be used to gain knowledge of the subsurface, and how the concepts learned can guide safe and successful well operations.
"Beyond the broad applicability of the topics in this course, interest and excitement in this course stems from our ability to utilize in teaching and greatly benefit from the Cornell University Borehole Observatory (CUBO) – the 3km deep characterization hole for Cornell's Earth Source Heat project that will be drilled on campus later this year," says Fulton.
The Environmental Science concentration is particularly appealing for students looking to enter the environmental job market immediately after graduation. The program is designed to provide students with practical skills to understand and solve major environmental challenges as well as prepare them for graduate school if that is their chosen path.
According to Edward Conti, vice president, and principal geologist at EKI Environment & Water Inc. and advisory council member in Earth and Atmospheric Sciences, the environmental industry is now a major employer of earth scientists, and the need for scientists trained in rigorous math and science curriculum continues to grow.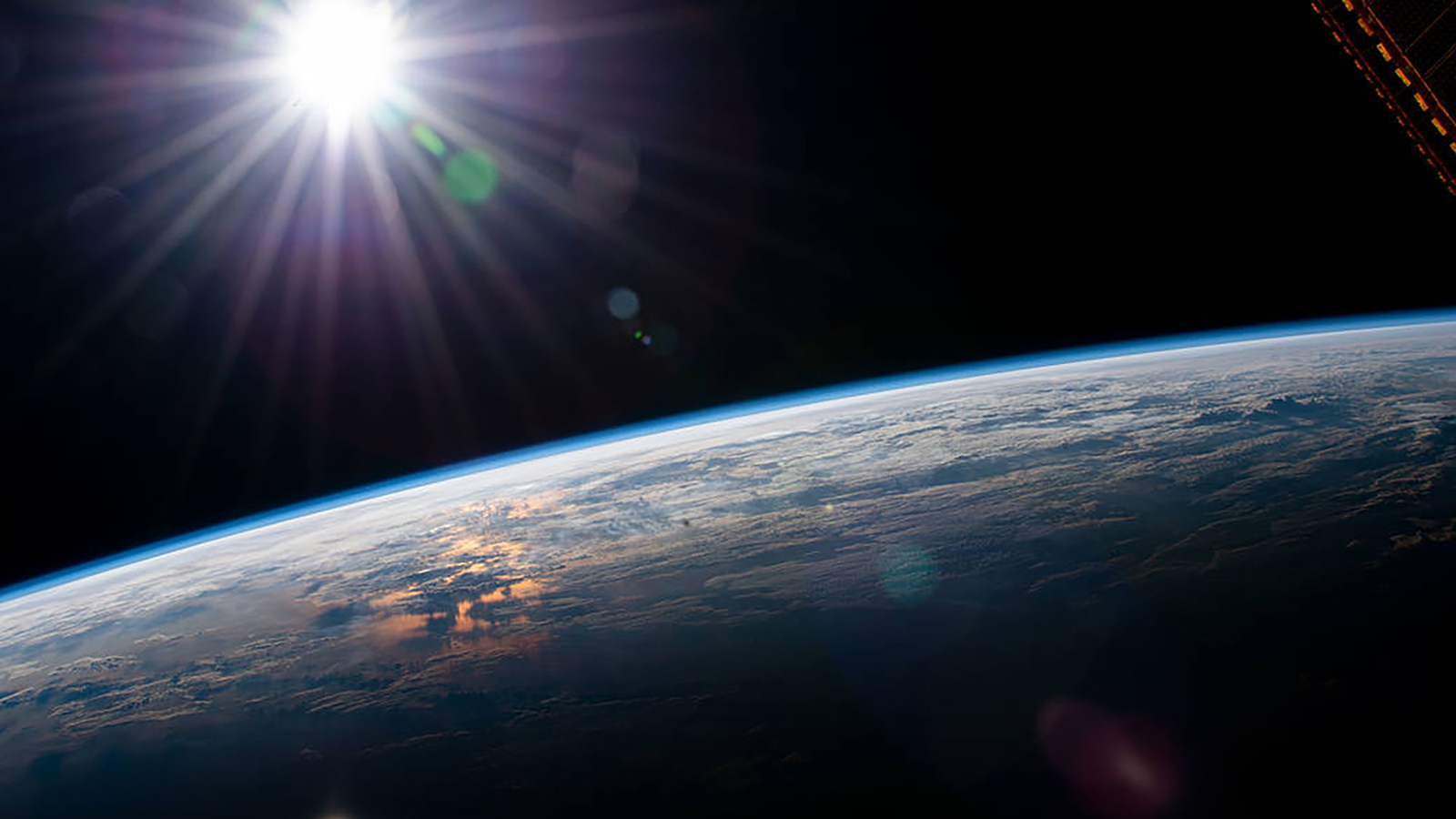 "EAS has done a good job of creating a rigorous curriculum grounded in strong basic math and science," says Conti. "This will prepare students well both for employment and for graduate school in specialty fields such as hydrogeology, hydrology, environmental chemistry, environmental engineering, and environmental policy."
Katie Keranen, associate professor in EAS, is developing a new experiential learning and project-based course on Hydrogeophysics that will be a key component of the Environmental Science Concentration. Students will acquire multiple types of data locally in this project-based course and will analyze and interpret the data in teams using standard software packages. Students will gain experience in methods commonly used in geotechnical and environmental studies, with applicability for either academic research or industry.
The new Climate Science concentration highlights the new classes developed and faculty hired by the department to address this crucial research area and complements the climate change minor which is available through EAS.
According to Natalie Mahowald, the Irving Porter Church Professor of Engineering, adding the Climate Science concentration allows the department to serve the many students interested in this area. "With the many newspaper articles about climate change's potential impact on floods, droughts and wildfires, for example, as well as the many interesting research questions, more and more of our students want to dive deep into understanding the many facets of climate science."
Innovations have also come to The Earth System, a course requirement for all majors within the department that provides a background that covers everything from the Big Bang and early solar system development, deep time and origin of life, up through to impacts of climate change and methods used to better understand the Anthropocene.
This year, Rowena Lowman, associate professor in EAS and instructor of the course, followed guidance given by Cornell's Center for Teaching Innovation. One of the strongest cases made was that faculty should carefully reconsider timed exams, particularly ones that were a large component of the grade.  A truly accessible teaching style would, ideally, ensure that the students learned the material through repeatedly using it rather than memorizing material for a timed, high-stress exam.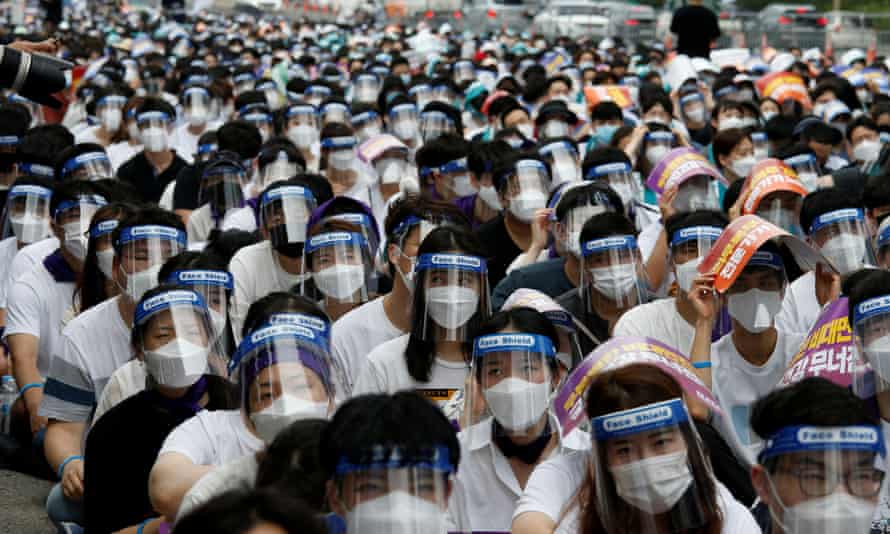 "I certainly feel like I got to know a larger percentage of the students this past year, even if I didn't get to know them quite as well as I do when we are in the same room," says Lohman. "I hope to continue to learn about other tools that I can use to ensure that the full range of voices in the classroom can be heard."
Due to the global pandemic, all courses were adapted for the challenges of online and hybrid learning, but the department is looking forward to a full in-person experience next Fall.
Overall, these changes to the curriculum and department as a whole will better prepare students to enter the world after graduation. The department is committed to providing a space for students to develop the skills needed to tackle the biggest threats to future generations.
"We use the Earth as a natural laboratory to address fundamental questions about how nature works," says Esteban Gazel. "This is important because solving the challenges of the 21st century, like climate change, more exposure to natural hazards, use of renewable energy, anthropogenic impacts to environmental quality, and the responsible use of critical elements all require scientists to understand the complexities of our planet."